'I created these images to raise awareness about racist police violence in America and as an expression of solidarity'
'I experienced police brutality in my native Iran, and the struggle here to confront that violence resonated with me.'
~ Shirin-Banou Barghi
Updated July 2015
"Were you with him?" "What did he say?" "What were his last words?" "Did he mention…?" By the time we are nine, ten, or eleven most of us will hear someone wonder aloud, after a passing, what did it all mean and how did it come to be? We wonder; is he or she now free.
In too many communities today, these questions are familiar. We now have phrases to describe what seems to be too common – almost inevitable. Don't Shoot. #IfTheyGunnedMeDown. #HandsUp.
Nevertheless, he was shot. He was killed. She too never had a chance to live. Our youth pass on the streets, often at the hands of the police. Countless are Black and Unarmed. They plead and still blood is spilled. "Were you with him?" "What did he say?" "What were his last words?" Journalist, Filmmaker Shirin-Banou Barghi offers a glimpse into what we work to understand – What did it all mean and how did it come to be?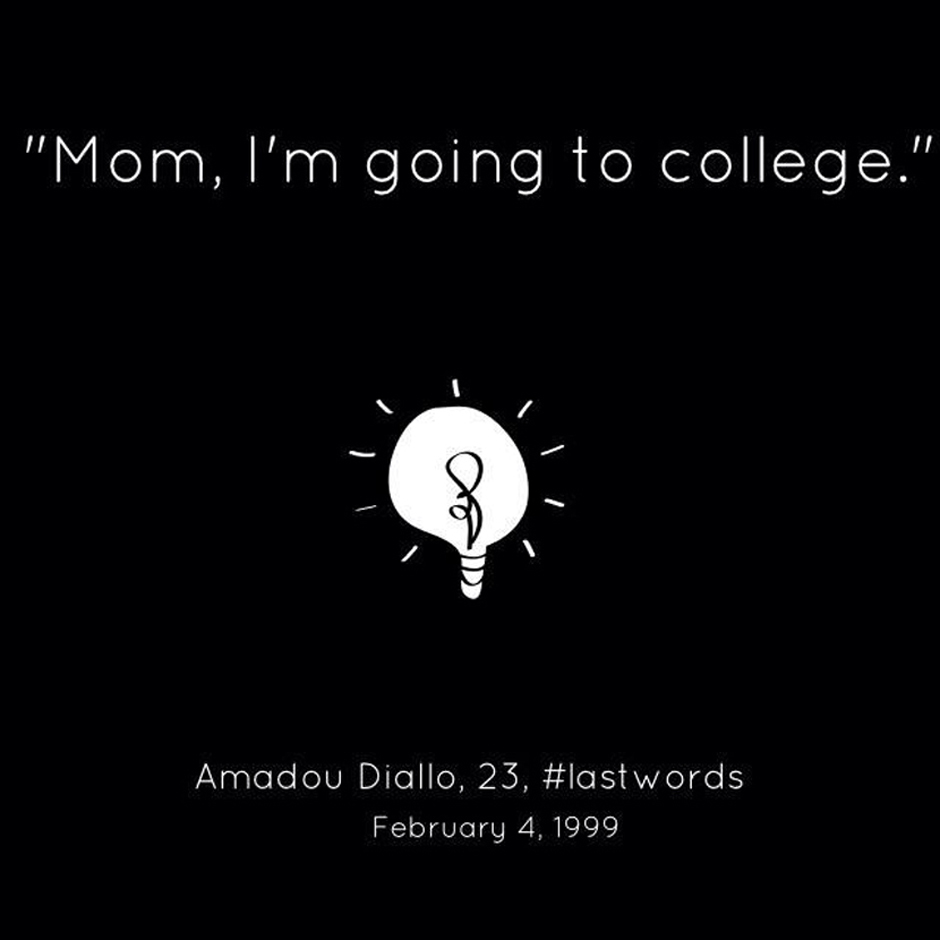 Amadou Diallo Diallo was shot outside his Bronx apartment. The police officers had mistaken him for a serial rapist, who was later apprehended. -pri.org Journalist. Photographer. Filmmaker. Shirin-Banou Barghi created this project after recent events reminded her of the 2009 uprising in Iran and the violent police crackdown against opposition supporters. ~ How the legacy of Amadou Diallo lives on in New York's immigrant community
Sean Bell At one point, Guzman says, he spoke to Sean Bell and said, "S, I love you, son." He says Bell said, "I love you too." Then Guzman says Bell "stopped moving." ~ Joseph Guzman takes the stand in Bell trial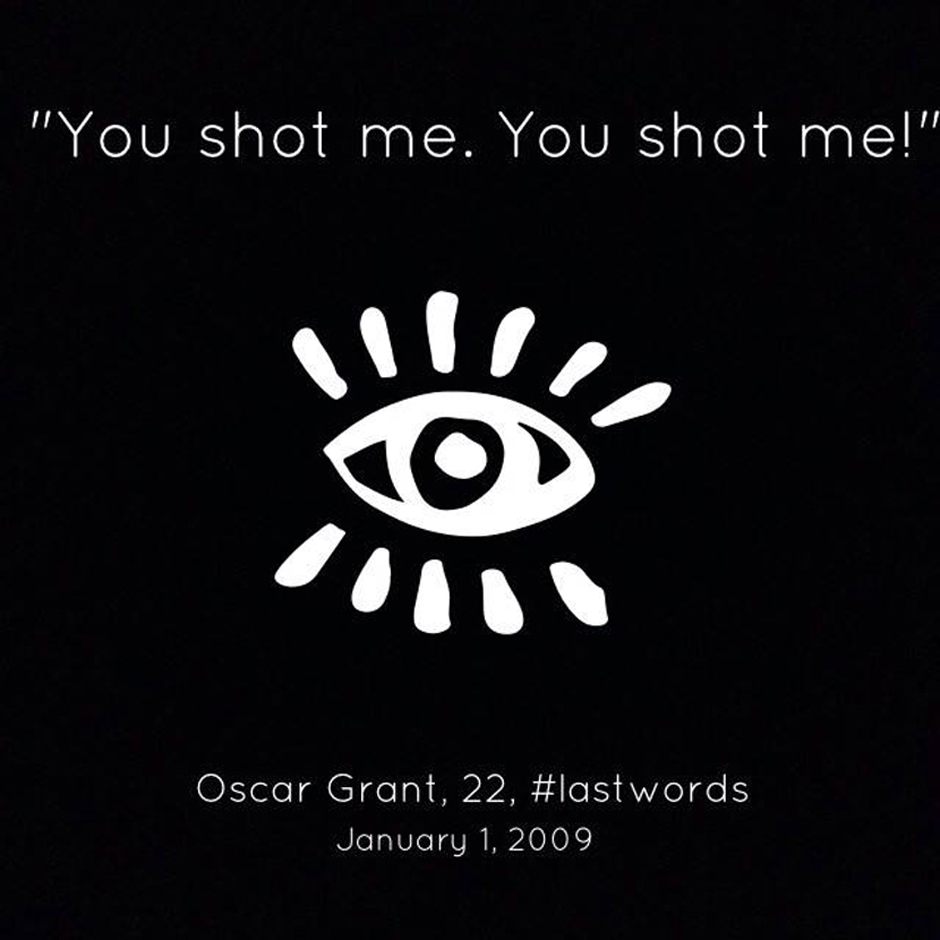 Oscar Grant Mehserle testified that he meant to zap Grant with his Taser in an Oakland station – but instead pulled his .40 caliber handgun and blasted the man. ~ Johannes Mehserle, apologizes for killing unarmed Oscar Grant in Oakland, family not impressed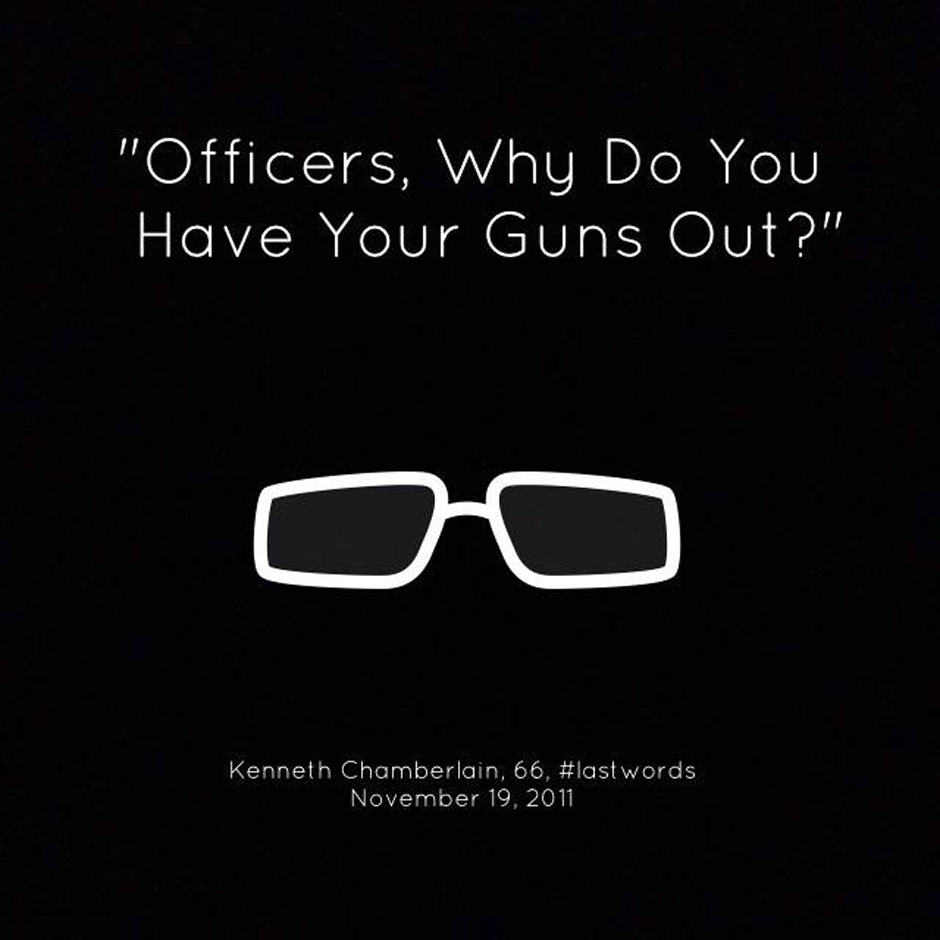 Kenneth Chamberlain She pushed out a back door and ran into the darkness beneath overarching oaks. He lay on the floor near his kitchen, two bullet holes in his chest, blood pooling thick, dying. ~ 'Officers, Why Do You Have Your Guns Out?'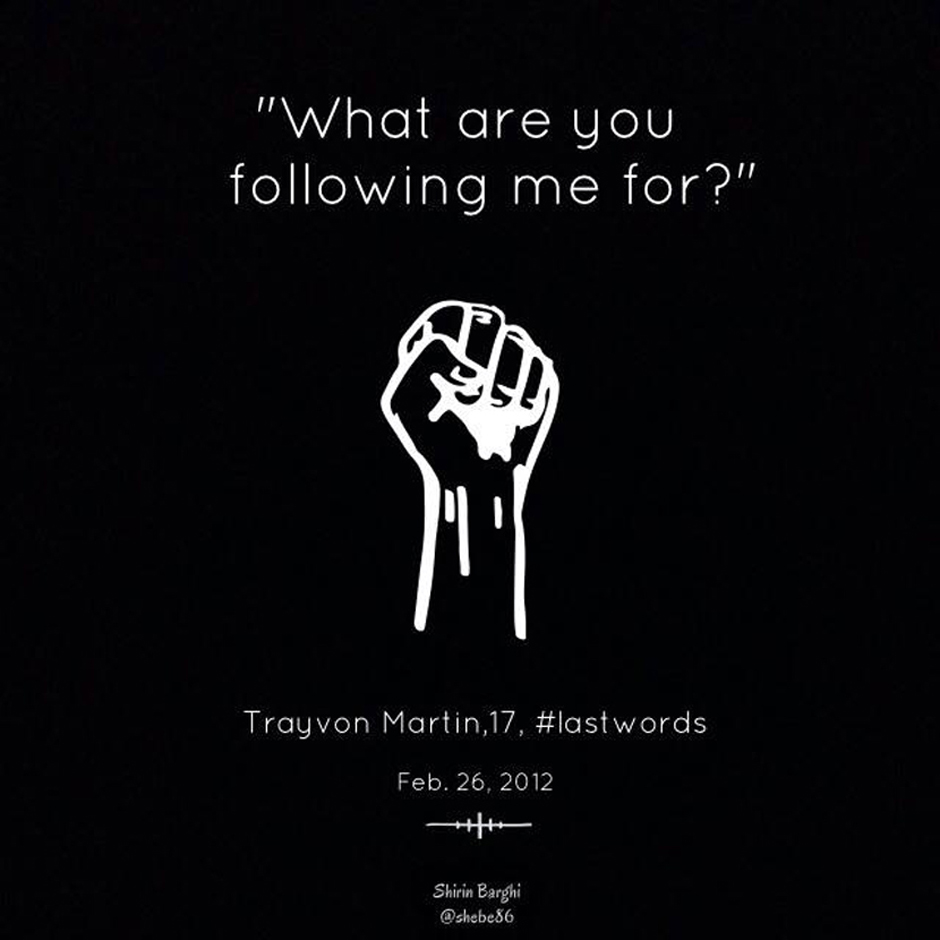 Trayvon Martin "A man was watching him," said Rachel Jeantel, 19, who was on the phone with Martin just before he was fatally shot. "He said the man kept watching him. He kept complaining that a man was just watching him." ~ Key witness recounts Trayvon Martin's final phone call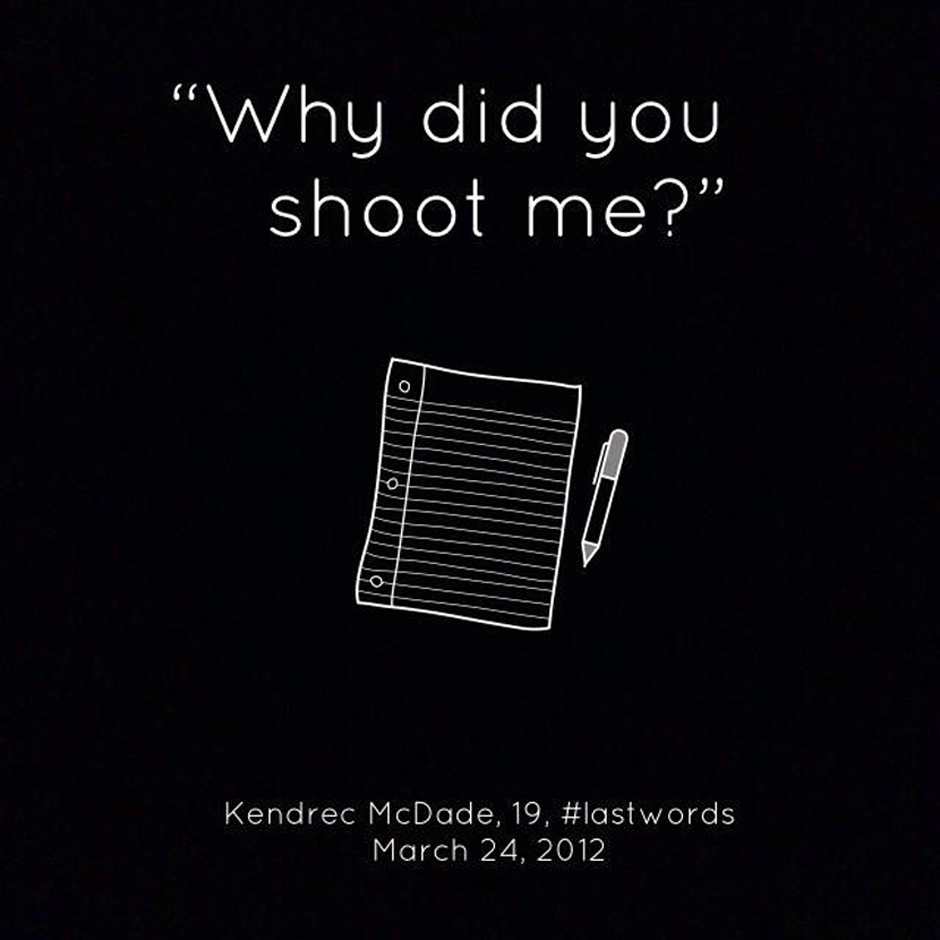 Kendrec McDade They said they thought McDade was armed because … he clutched his waste band as they chased him onto a dimly lit neighborhood street. ~ Pasadena files motion to dismiss Kendrec McDade lawsuit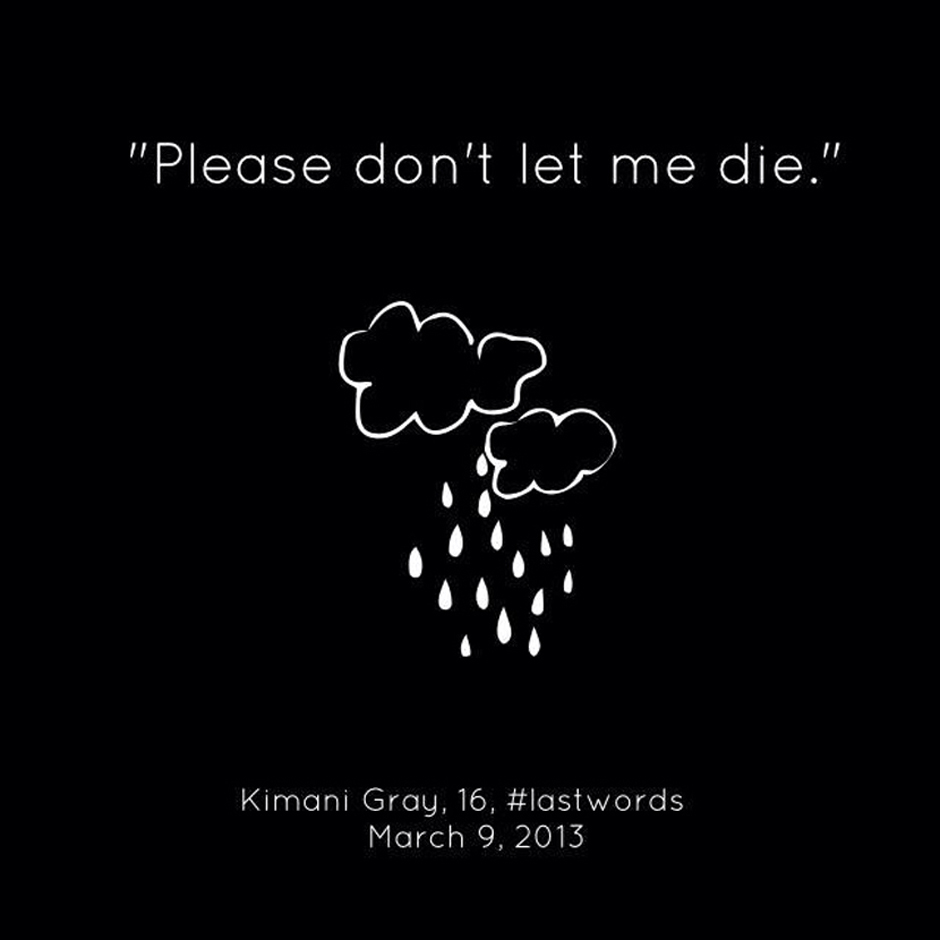 Kimani Gray New York City police officers shot and killed 16-year-old Kimani Gray in East Flatbush, Brooklyn. ~ On Kimani Gray, and on not walking away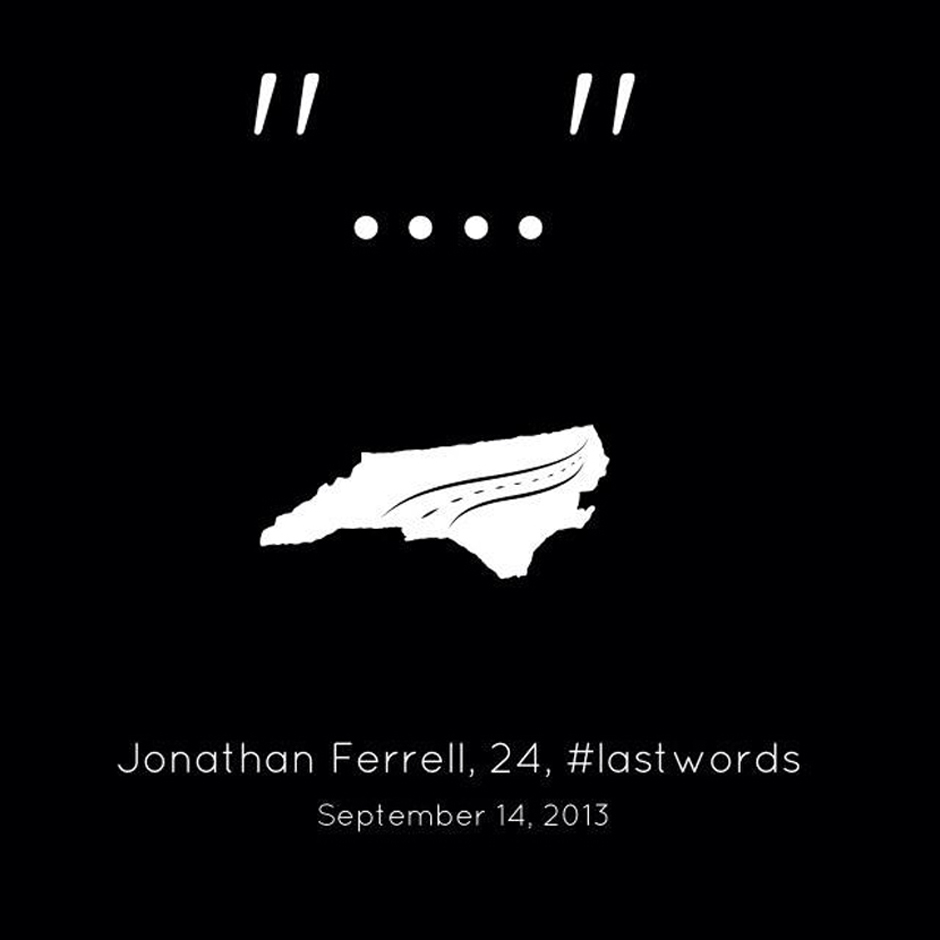 Jonathan Ferrell Jonathan never had an opportunity to reply. He had bullets in him before he could ever hit the ground. So there was not sufficient warning. No one ever told him to stop. He didn't have time to react. ~ Jonathan Ferrell's Family Attorney Says Dash Cam Video Will Be Key to Officer's Conviction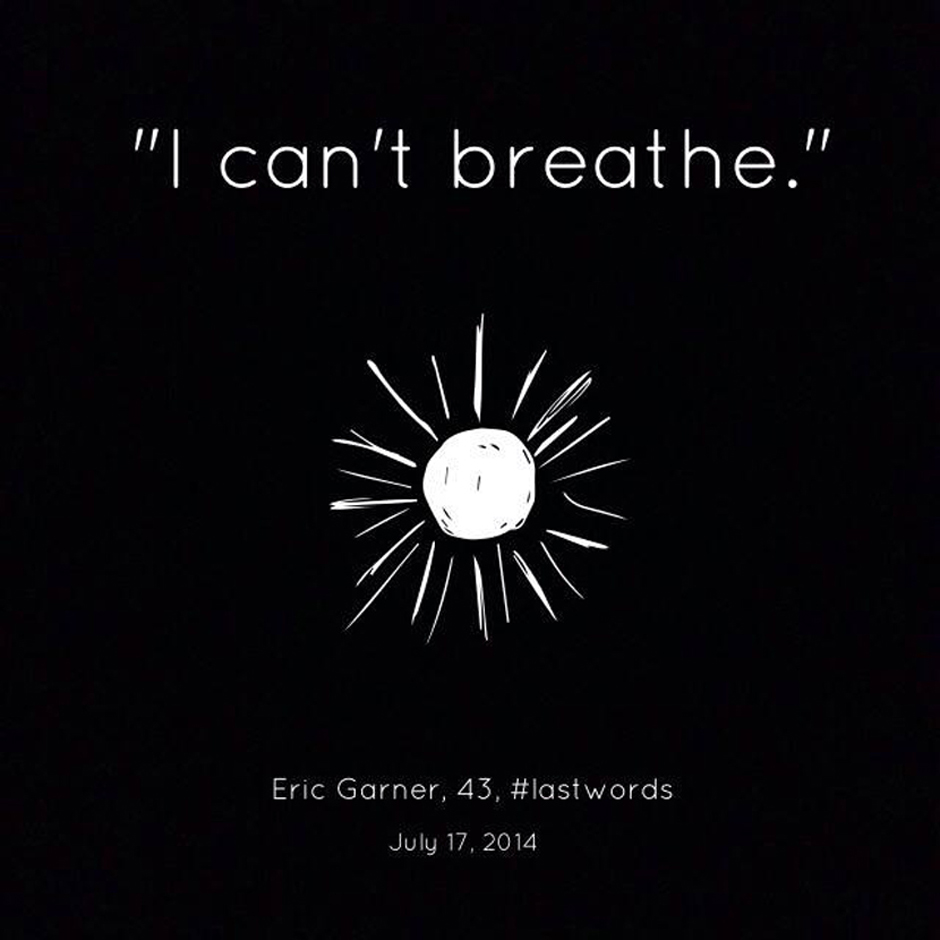 Eric Garner The medical examiner's office later ruled Garner's death a homicide, caused by the officer's chokehold as well chest and neck compressions and prone positioning "during physical restraint by police." ~ Members Of Congress Seek Justice Probe Into Eric Garner's Death « CBS New York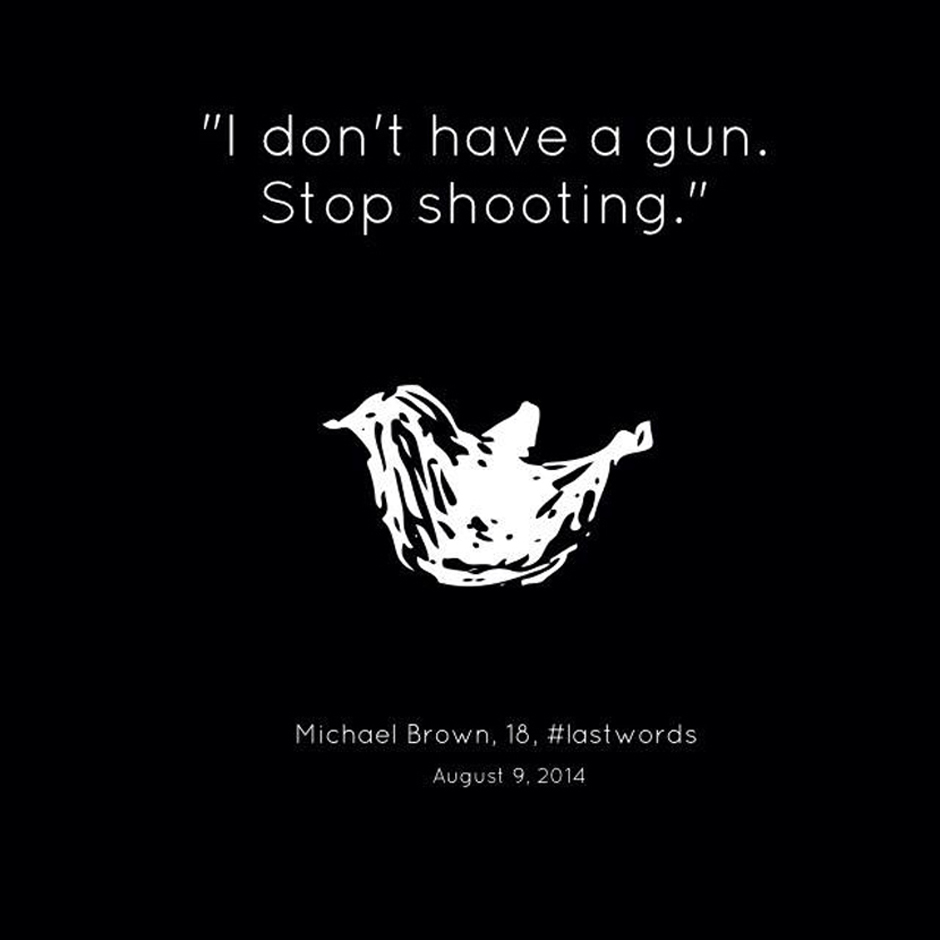 Michael Brown The officer demanded that the two "get the f—k on the sidewalk, Johnson says. "His exact words were get the f—k on the sidewalk." ~ Eyewitness: Michael Brown Pleaded "I Don't Have a Gun, Stop Shooting!"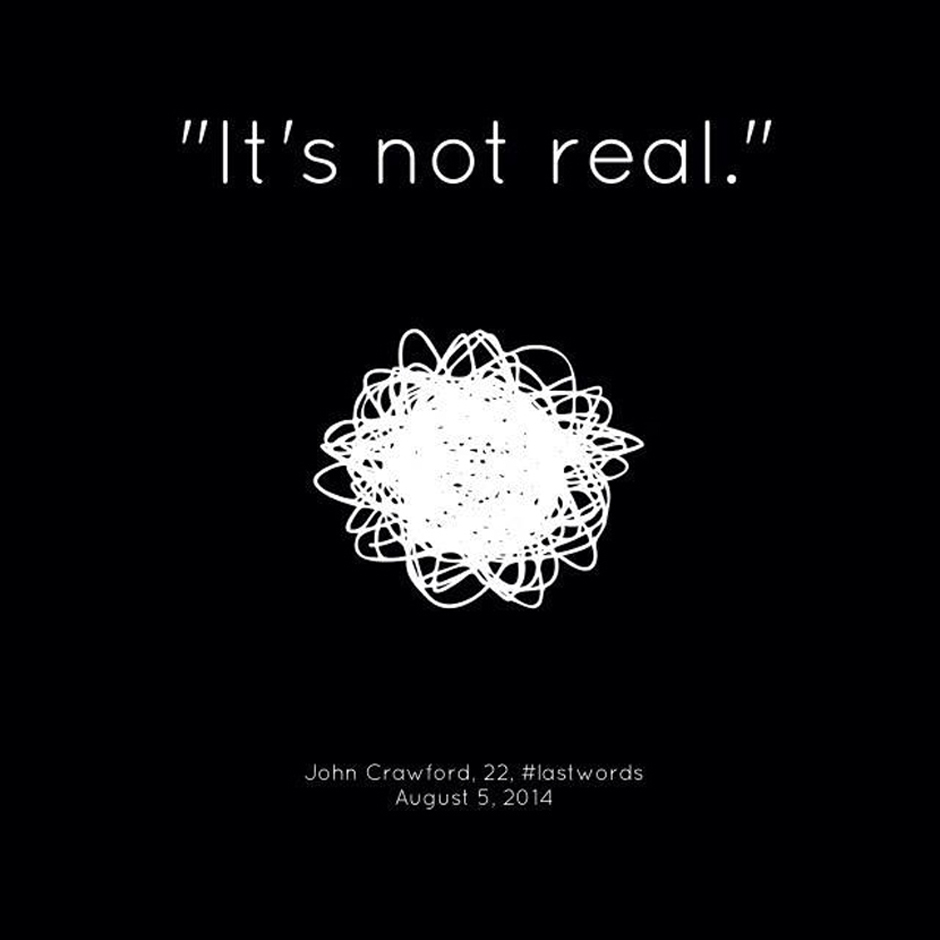 John Crawford He was at the video games playing videos and he went over there by the toy section where the toy guns were. And the next thing I know, he said 'It's not real,' and the police start shooting and they said 'Get on the ground,' but he was already on the ground because they had shot him. And I could hear him just crying and screaming. I feel like they shot him down like he was not even human. ~ Cops shoot and kill man holding toy gun in Wal-Mart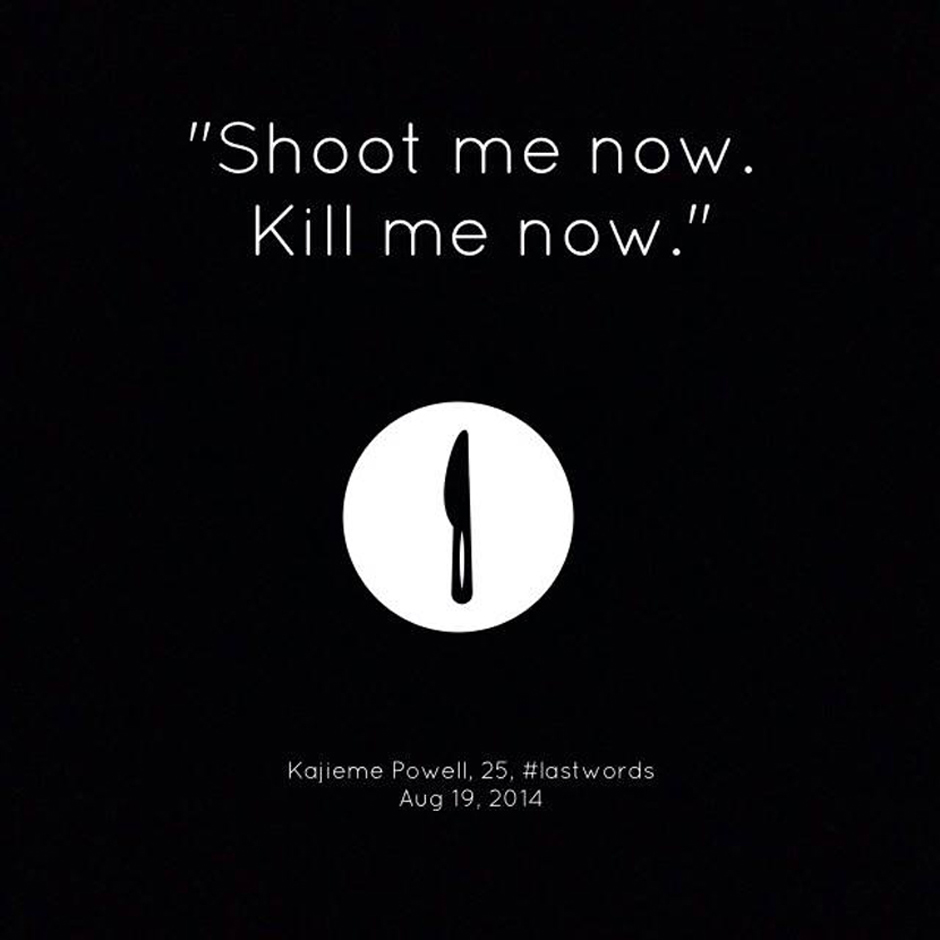 Kajeme Powell "The newly released cell phone footage undermines the statement, showing Powell approaching the cops, but not coming as close as was reported, with his hands at his side. The officers began shooting within 15 seconds of their arrival, hitting Powell with a barrage of bullets." ~ Man Killed In St. Louis Officer-Involved Shooting Identified (UPDATED)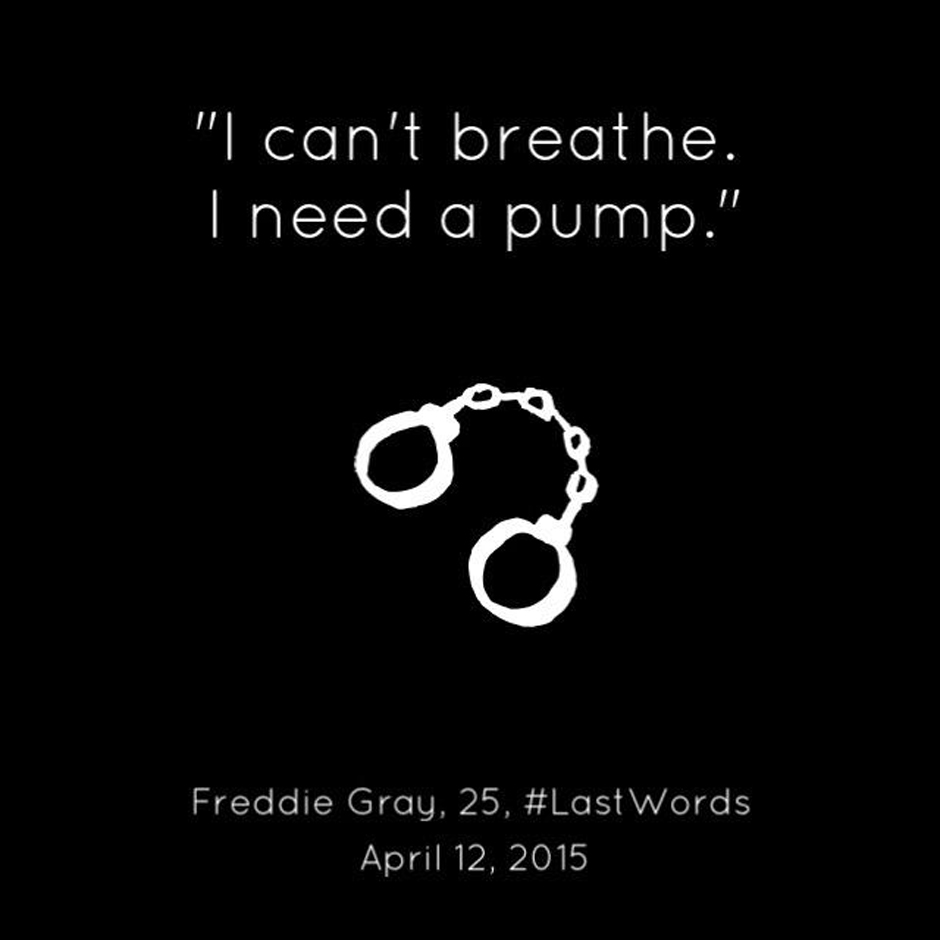 On April 12, 2015 it was heard again — "I can't breathe. I need a pump." ‪#FreddieGray ‪#LastWords ‪#Baltimore ‪#BlackLivesMatter ‪#PoliceBrutality
Freddie Gray Police have said Freddie Gray — made "eye contact" with an officer. Freddie Gray's death on April 19 leaves many unanswered questions. But it is clear that when Gray was arrested in West Baltimore on the morning of April 12, he was struggling to walk. By the time he arrived at the police station a half hour later, he was unable to breathe or talk, suffering from wounds that would kill him. Rudolph Jackson, 51, resident of the Baltimore neighborhood said, "They figure every black person with their pants hanging down is a suspect, and they stop them without probable cause." ~ The Mysterious Death of Freddie Gray The Atlantic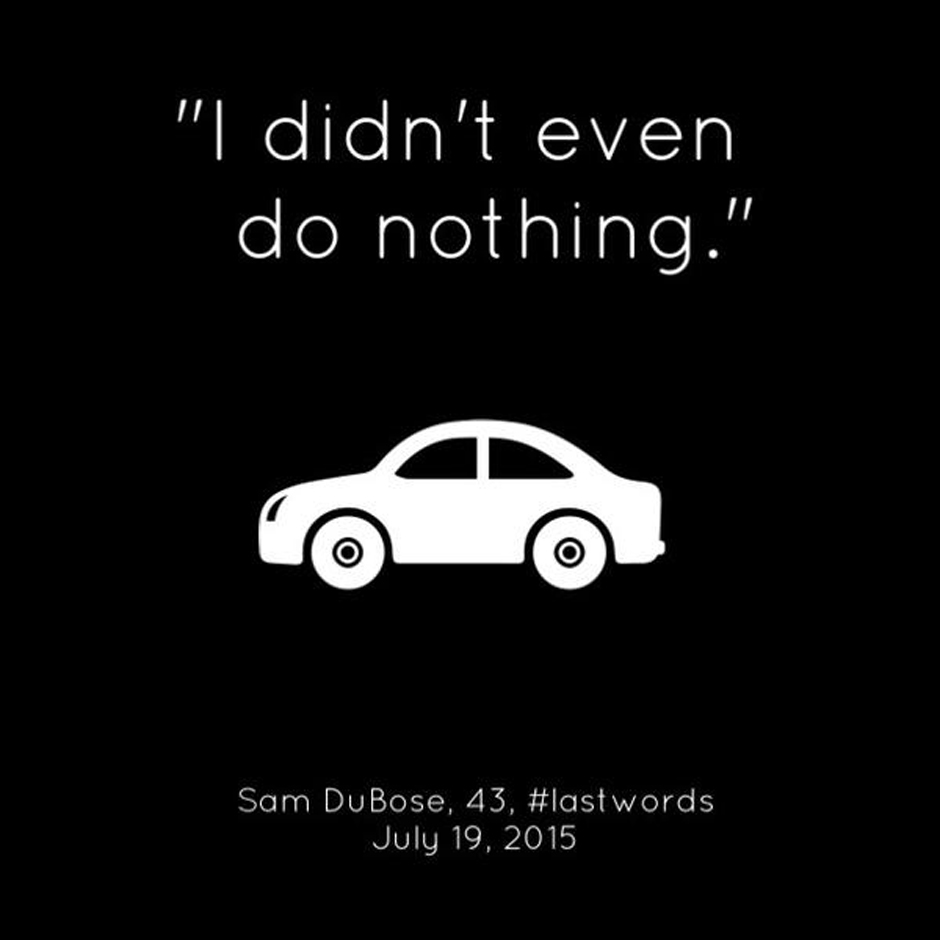 "I didn't even do nothing." ‪#SamDubose ‪#LastWords ‪#BlackLivesMatter ‪#PoliceBrutality
Sam Dubose "I didn't even do nothing," DuBose said as Tensing put his hand on the driver's door handle, as if to open it, and directed DuBose to remove his seat belt. Instead, the video shows, DuBose started the engine and a shot rang out. A makeshift memorial quickly formed in the neighborhood of weathered homes, at the corner where DuBose's car came to rest. "My son was not a violent person," his mother, Audrey DuBose, said through a megaphone at a vigil the next day. ~ Ex-policeman in Cincinnati killing released after posting bond, which had been set at $1 million. The Los Angeles Times.
See the full project at Shirin-Banou Barghi's Facebook page or on Shirin-Banou-Barghi's Imgur at Twitter.
Shirin Barghi is a Journalist. Filmmaker. Humans of Tehran Founder. Hailing from Iran aka 'Eye-Ran' aka 'The Islamic Republic' aka 'The Axis of Evil' and the creator of #LastWords, images and information. Follow her on Twitter @shebe86
This series of images, along with the information was reprinted by EmpathyEducates with the kind permission of the Creator, Shirin-Banou-Barghi. We are more than honored and feel privileged to share such a powerful gallery of work. We are grateful for Shirin-Banou-Barghi's reflection and for sharing a vital perspective.