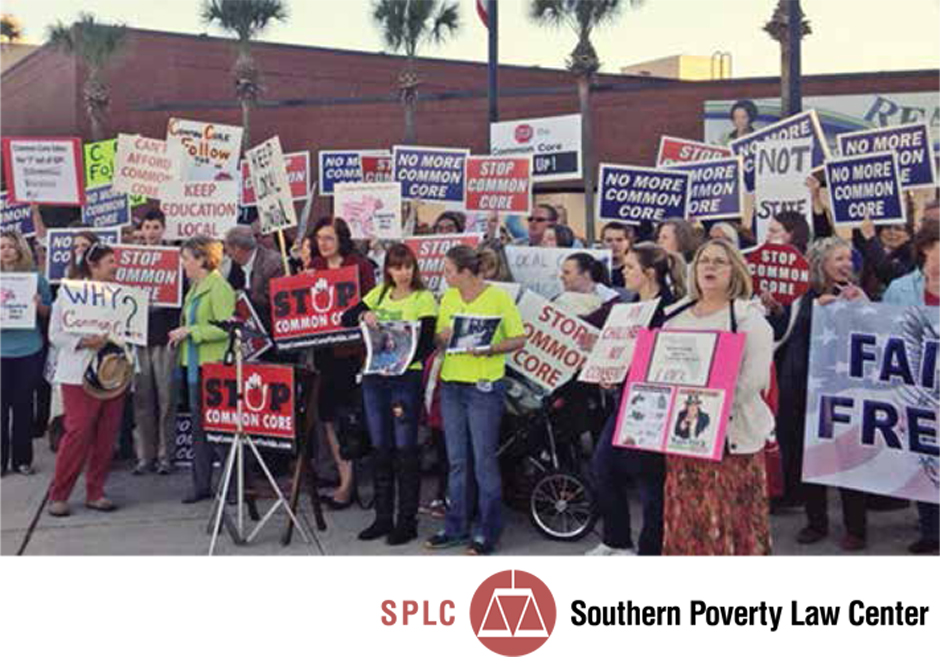 In addition to equity and continuity, the Common Core architects also had global competitiveness firmly in mind. The academic performance of U.S. students, particularly in math and science, is not on par with many industrialized countries. Worse, in most of these countries, the population entering the workforce is at least as well-educated as the population retiring, while in the United States new workers are less well-educated. These educational shortcomings could profoundly impede the nation's ability to remain globally competitive—presumably a primary reason many private sector organizations like the Business Roundtable and the U.S. Chamber of Commerce endorse the Common Core.
Whether the Common Core can actually help improve college and career readiness, make the U.S. education system more equitable, or help the country become more competitive globally remains to be seen. However, being clear about its goals and the landscape in which they emerged can help guard against the type of inflammatory rhetoric currently distracting from legitimate debate.
Despite the claims of critics, the Common Core itself does not mandate data-gathering or the use of a particular standardized test or curriculum. Instead, local entities—teachers, schools and districts—are responsible for creating local implementation plans. With short timelines, many have made quick decisions and, in some cases, radical changes concerning professional development priorities, standardized testing, teacher evaluation, and eligibility for Title I and Race to the Top funding.
Koch, the billionaire industrialists who fund many conservative causes and candidates. Politico, the online news outlet, reported in January 2014 that a draft action plan by FreedomWorks lays out the following agenda: "First, mobilize to strike down the Common Core. Then push to expand school choice by offering parents tax credits or vouchers to help pay tuition at private and religious schools. Next, rally the troops to abolish the U.S. Department of Education. Then it's on to eliminating teacher tenure."
The group's director of grassroots activism, Whitney Neal, told Politico the group would kick off a "huge campaign" to "connect the dots" between killing the Common Core and other conservative priorities. She said a major march in Washington was being planned for this summer, perhaps with Glenn Beck.
Another Koch-backed group, Americans for Prosperity, is also pressing the issue in a series of town hall meetings across the country.
So what is the end game for the Kochs? The 1980 Libertarian Party platform provides some perspective. David Koch ran for vice president on the party's ticket that year, when its platform called for the "complete separation of education and State." It went on: "Government schools lead to the indoctrination of children and interfere with the free choice of individuals. Government ownership, operation, regulation, and subsidy of schools and colleges should be ended."
The small, Washington, D.C.-based nonprofit was founded by Princeton University law professor Robert George, a constitutional scholar who is considered one of the leading thinkers of the Christian Right. George has also long been active in opposing LGBT equality. He was a founder of the National Organization for Marriage and he also helped found the Witherspoon Institute, a conservative think tank that granted almost $700,000 to professor Mark Regnerus for a 2012 study designed to help "prove" that LGBT people make bad parents (the study has been widely discredited). George also was a drafter of the Manhattan Declaration, a 4,500-word manifesto that debuted in 2009 in which Christians pledge to engage in civil disobedience against laws they believe violate their religious rights.
The APP is heavily involved in education issues, saying that it wants to promote parental authority and protect the "innocence of children" against such things as promiscuity, pornography, violence, and "other corruptions." One of its projects, American Principles in Action, has led campaigns against teaching about LGBT people in schools and has worked against the repeal of the military's anti-gay "Don't Ask, Don't Tell" policy.
In 2012, the APP released a report, Controlling Education from the Top: Why Common Core is Bad for America, that portrays the standards as a federal takeover of education. The following year, in September 2013, the group co-sponsored an anti-Common Core conference at Notre Dame University, drawing more than 200 activists from states as diverse as California, Louisiana, Massachusetts and Michigan. It also has released numerous videos about the Common Core and has sent representatives to testify against implementing the program at several state legislative hearings. It regularly sends speakers to panel discussions and grassroots events around the country. The APP materials appear, for the most part, to contain rather arcane critiques: the standards are mediocre, the costs to states will be too high, states will lose autonomy, etc. But in a video on the group's website, APP Senior Fellow Jane Robbins warns of dark forces at work behind the scenes, in language echoing the conspiracy theories of Patriot groups. The standards, she says, are part of a "utopian, grandiose planning for a managed global economy" long sought by "progressives, or socialists as they have historically been known."
The Common Core is part of a "new vision" for America that advances "the model of a command economy and unlimited government." This theme is striking a chord with social conservatives who are being organized to fight the Common Core in their own states by national groups with state and local chapters. One of the most active is Concerned Women for America (CWA), a group founded in 1979 by Beverly LaHaye, the wife of Timothy LaHaye, the evangelical minister and author of the Left Behind series of Christian novels. The CWA was founded to fight feminism but today seeks to "bring Biblical principles into all levels of public policy." It has a big megaphone. According to Right Wing Watch, the group boasts more than 500,000 members in 500 chapters and a daily radio show that reaches more than 1 million people. CWA's Georgia chapter has been especially active, creating a website that serves as a key national clearinghouse for activists and links to other grassroots groups and websites.
But Barton continues to enthrall Christian Right audiences. Lately, he's been spinning tall tales about the Common Core.
Beck's conferences, moderated by Barton, drew activists from around the country with the goal of mapping out coordinated attacks on the Common Core. Beck calls it "the biggest story in American history. … It is Communism, we are dealing with evil." On his website and BlazeTV Internet-based show, Beck has repeatedly railed against the standards, often in apocalyptic terms. "We will not save our country unless we save it first from this attack," he said. The headlines on his site include: "Do Common Core's roots date back to America's earliest socialists?" and "Common Core: A Lesson Plan for Raising Up Compliant, Non-Thinking Citizens."
"We cannot stick our head in the sand while our nation's children are held hostage in government indoctrination camps," wrote Anita Staver, president of the Liberty Counsel, in a September 2013 newsletter in which she pleaded with parents to homeschool their children. Public schools are "dangerous anti-God indoctrination camps" that "threaten our nation's very survival."
'
Meanwhile, mainstream business interests, including the U.S. Chamber of Commerce, find themselves increasingly at odds with social conservatives and the Tea Party factions. But there's an even bigger game at play. Advocacy groups associated with the billionaire industrialist Koch brothers, some of them playing key roles in organizing grassroots opposition, envision the Common Core fight as just the prelude to larger changes: enacting school privatization measures across the country.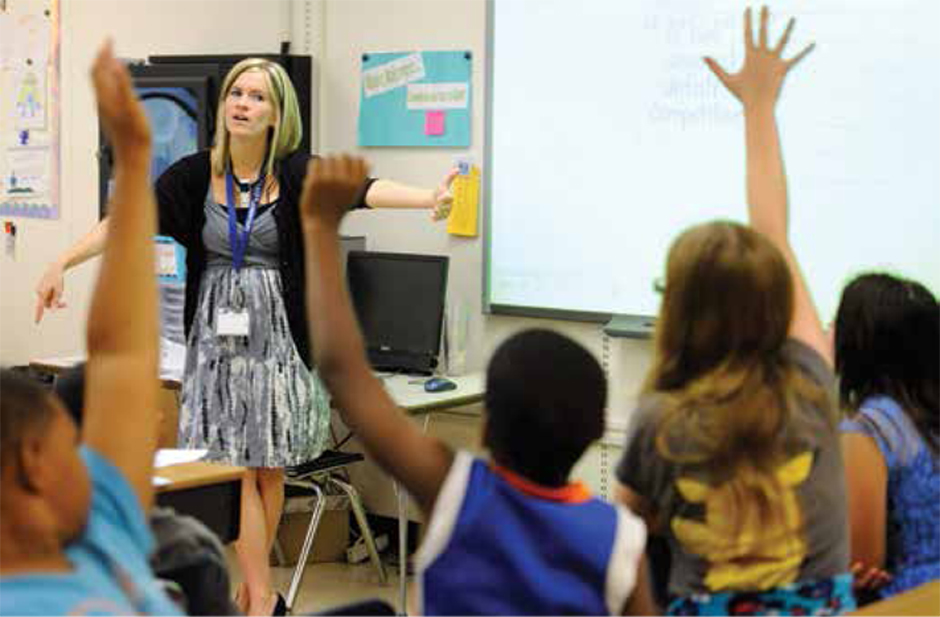 MYTH: The Common Core de-emphasizes critical thinking skills.
FACT: This is exactly opposite of what the Common Core does. The standards are designed explicitly to promote critical thinking. The English standards, for example, encourage students to understand an author's point of view and purpose for writing a text; to compare and evaluate claims and types of arguments; to support claims with credible sources; and to gather information from multiple, relevant sources. The math standards encourage an understanding of concepts and how numbers work, as opposed to simply memorizing techniques to solve problems.
MYTH: The Common Core indoctrinates students with "leftist" propaganda, such as a belief in global warming, the idea of "social justice," or that people should be good "global citizens."
FACT: This and similar claims are presented to their audiences as fact by Glenn Beck, Michelle Malkin, David Barton and many others who apparently believe that secular, public education—by its nature—promotes liberal thought and undermines Christian values. Barton claims, for example, that the "standards teach that the future of the planet is threatened by manmade global warming. … This is not education, it's political indoctrination." The truth is, there is no mention of global warming in the standards, and the Common Core does not appear to have a single exemplar text related to it. There are textbooks on the market that contain passages about the phenomenon, but they are not required reading under the Common Core. Quite often, examples of "indoctrination" cited by critics are based on classroom lessons or texts adopted by individual teachers, districts or states rather than any language or standard in the Common Core.
MYTH: The Common Core is anti-Christian and anti-American.
FACT: These ideas are mainstays among many of the most ardent Christian Right and Tea Party critics, and typically the assertions are made without any factual evidence to support them. They appear, though, to be based on several factors. First, many of the critics object to the very notion of a common set of standards for the entire country, which they believe undermines local control and promotes some kind of anti-American or "collectivist" ideal. Second, they often cite vulgar language, sexual content or other material they consider objectionable in specific books that are listed as "exemplar" texts. As is perfectly clear, exemplar texts—many of which are classics already taught in public schools—are not required reading under the Common Core. Rather, they are listed as examples of texts that would help students reach achievement goals. Third, because the standards do not promote Christianity, and public schools are, by law, bastions of secular learning, the standards are deemed anti-Christian.
The fact is, the standards contain nothing whatsoever that promotes anti-Christian views. And, as noted above, the only required texts are uniquely American—the Declaration of Independence, the Preamble to the Constitution, the Bill of Rights, and Lincoln's Second Inaugural Address.
MYTH: The Common Core promotes homosexuality and the acceptance of a "homosexual agenda."
FACT: Like many others, this allegation appears to be based on objections to certain of the exemplar texts, which are not required reading under the Common Core. In other cases, it relies on anecdotal stories about lessons adopted by states, local school districts or individual teachers—the very entities the critics contend should be making these decisions. A Tea Party leader in Alabama told a state Senate committee, "We don't want our children to lose their innocence, beginning in preschool or kindergarten, told that homosexuality is OK and should be experienced at an early age and that same-sex marriages are OK." The basis for her statement is unclear. Some groups have linked this claim to the American Institutes for Research (AIR), a firm that has been hired by some states to create Common Core-aligned tests. They contend the AIR promotes a "homosexual life- style" among children because it has published materials for schools on LGBT issues.
MYTH: The Common Core is part of the larger "New World Order" plot by devious globalists, including President Obama, to enslave humanity under a socialistic, totalitarian world government.
FACT: Antigovernment "Patriot" activists and groups—most notably the John Birch Society—have linked the Common Core to broader conspiracy theories about the United Nations, Agenda 21 (a nonbinding U.N. agreement to promote global sustainability) and the ever-looming New World Order. The tentacles of this conspiracy theory are virtually endless and involve comparisons of the Common Core to the Soviet Union, to Nazi Germany, to communist China and more. The basic idea is that President Obama and Bill Gates, both part of the New World Order plot, are using the standards as a means of centralizing control over the nation's schoolchildren and brainwashing them into being "green global serfs," as the Birch Society's magazine put it, who will unquestioningly serve the wishes of their globalist overlords. As with most conspiracy theories, these allegations are impossible to refute because they rely on wild conjecture, leaps of logic and supposed documents that have nothing do with the Common Core.