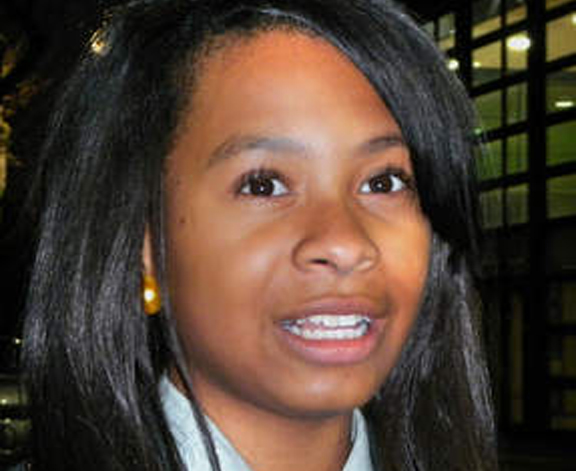 Diamond McCullough is a seventeen year-old senior at Walter H. Dyett High School on the south side of Chicago. She is a youth leader with the Kenwood Oakland Community Organization. Diamond is also a teen youth leader in the Voices of Youth in Chicago Education Project [VOYCE]
Miss McCullough was one of the first students to stand up for equal and equitable public education. She actively spoke out in respect to the phase out plan for Dyett HS in 2012.
Diamond organized 35 of her fellow students to collectively file a Title Six Civil Rights complaint
Diamond is consistent in her commitment to justice for young people around the issue of phasing out of her High School. Her dedication led to her being asked to present on various panels at Universities and to represent the youth of the United States in 2013 with the Atlantic Philanthropy's group in South Africa.
Diamond McCullough will be attending Parkland College in the Fall of 2014.