Michael Brown, the Child, the Teen, the Young Man with a Vision
Intent on living wisely Mike, Mike was certain ''One day, the world will know my name.'
Remembering ‪#MichaelBrown through his own words & music. ‪#Ferguson ‪#HandsUpDontShoot ‪#BlackLivesMatter ‪#PoliceState
'I created these images to raise awareness about racist police violence in America and as an expression of solidarity. I experienced police brutality in my native Iran, and the struggle here to confront that violence resonated with me.'
~ Shirin-Banou Barghi
T
wo days before starting classes at Vatterott College, a child was killed in our city. "He wanted to own his own business. He'd say, 'Let's make something out of nothing,'"
said Gerard Fuller
who knew the lad since the second grade. Each had attended Pine Lawn Elementary School. "Everyone else wanted to be a football player, a basketball player." Close friends were ready. Most were preparing to go to such schools as Kansas State University and Arkansas Baptist University on sports scholarships. But Michael, he was different. He had greater aspirations. He had his dreams.
Poverty could not negate him. He knew where he lived. "Teachers described Mike as a "gentle giant," a student who loomed large." "He didn't cause any trouble." Mike had a sense of humor. He loved music and had begun to rap. He knew he would face an uphill battle. Still, he graduated from High School in a district torn by divisive legislation. As a freshman, he achieved. Mike, Mike was in the Junior ROTC. During his sophomore year he played football. As a junior Mike chose to straighten out his finances. Michael Brown was determined to graduate in May. And he did!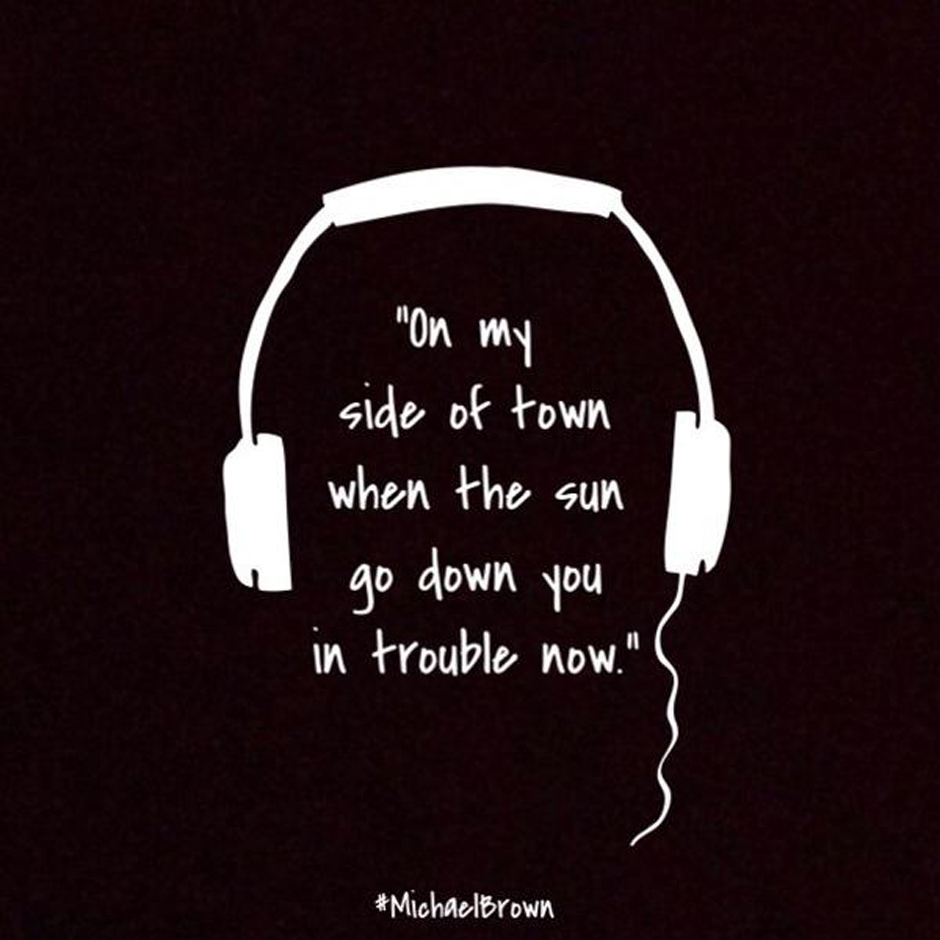 "We were at graduation, me and him, and we were talking," said Hershel Johnson, a friend of Brown's since middle school. "He said he wasn't going to end up like some people on the streets. He was going to get an education. He was going to make his life a whole a lot better."
Michael overcame the notion that if you were Black and poor you could not get an education. But what he could not escape was a worse. It is the dire American situation. We see it wherever we turn; it is intolerance, dehumanization, what we call "colorblindness." 'It does not go away. Indeed, there is a perception that being Black is a risk factor.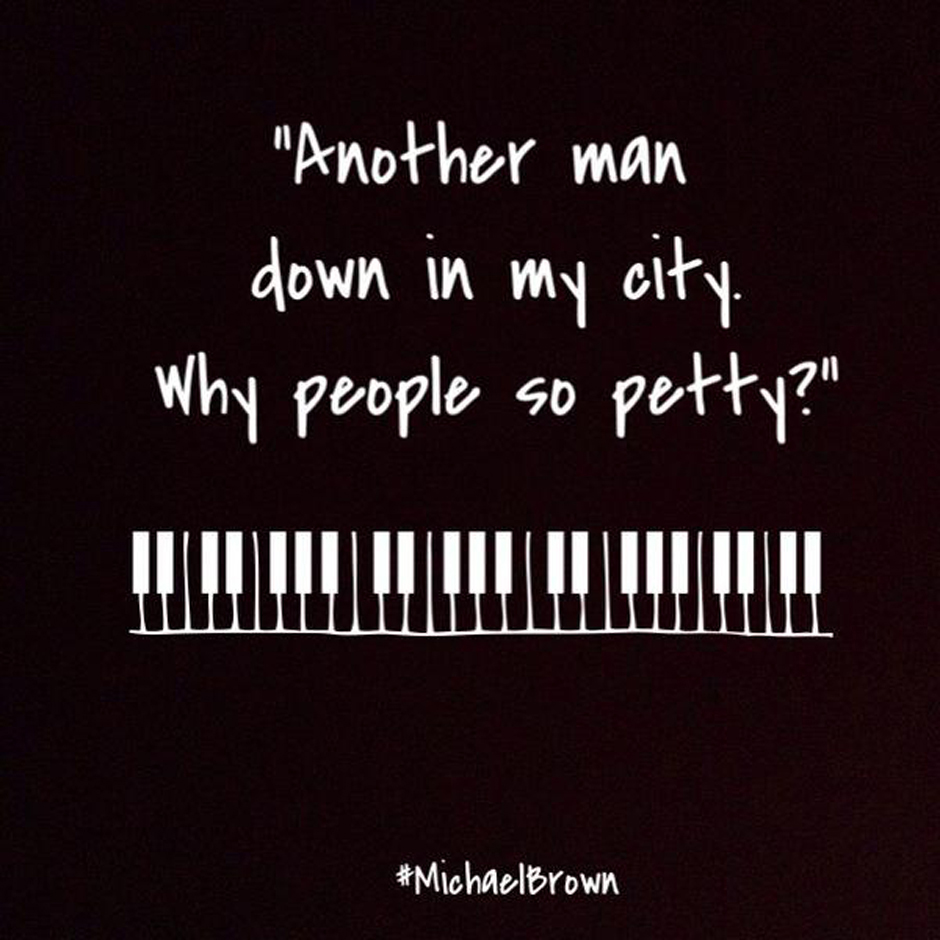 Statistics, and those who interpret these use the data as a prediction of a child's future, believe the numbers are accurate, rather than a reflection of today's reality. What they forget is racism is real. Were it not, we would remember Michael Brown for who he was and is. He is our child. He was and is a teen determined to get an education. He understood the importance of finance. Mike Brown graduated in May. In the summer of 2014 he was a graduate — he was on his way. Mike Brown was on his way to college. He knew that "One day, the world will know my name."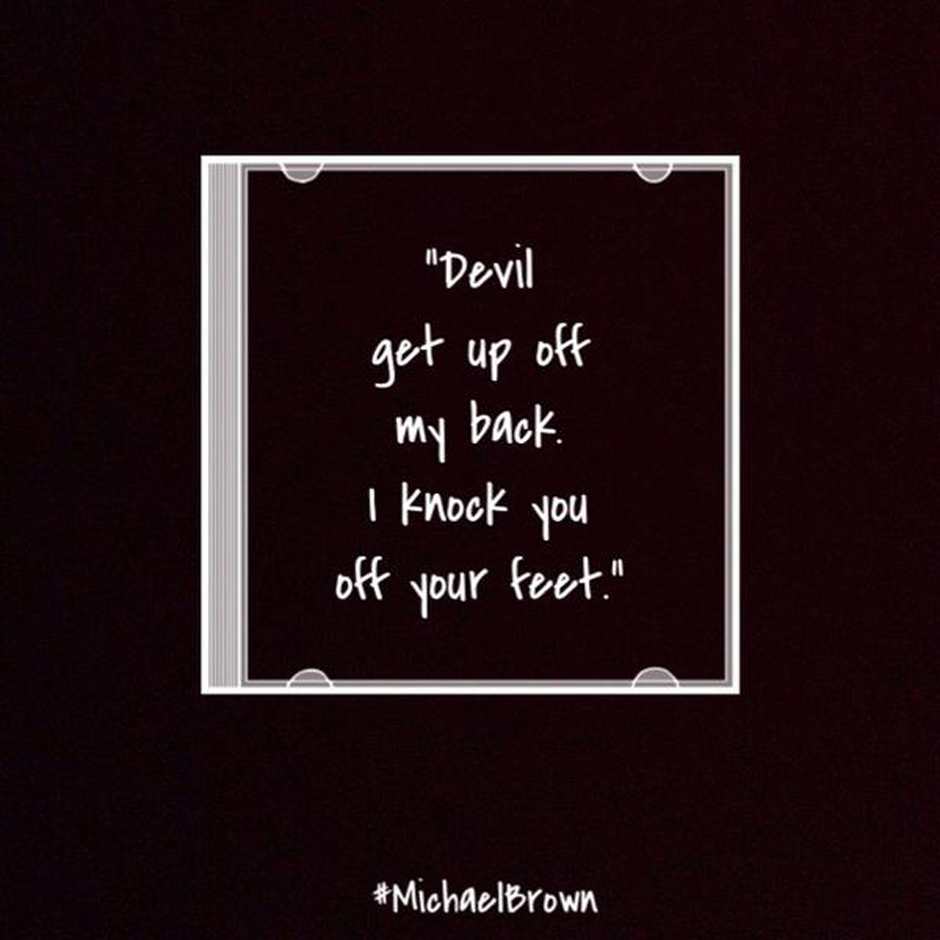 Shirin Barghi is a Journalist. Filmmaker. Humans of Tehran Founder. Hailing from Iran aka 'Eye-Ran' aka 'The Islamic Republic' aka 'The Axis of Evil' and the creator of the illustrations #LastWords, #LastWordsHeard, and Remembering #Michael Brown. Follow her on Twitter @shebe86
This series of images, was reprinted by EmpathyEducates with the kind permission of the Creator, Shirin-Banou-Barghi. We are more than honored and feel privileged to share her a powerful galleries of work. Betsy L. Angert penned the essay that accompanies this exhibit.
References and Resources…