Tips and Tricks for New College Students
Gifts and prizes given upon enrollment. Student debt gladly accepted, if not expected. Professors barely paid. A career path that cannot be laid.
By Jen Sorensen | Originally Published at
Jen Sorensen.
September 1, 2014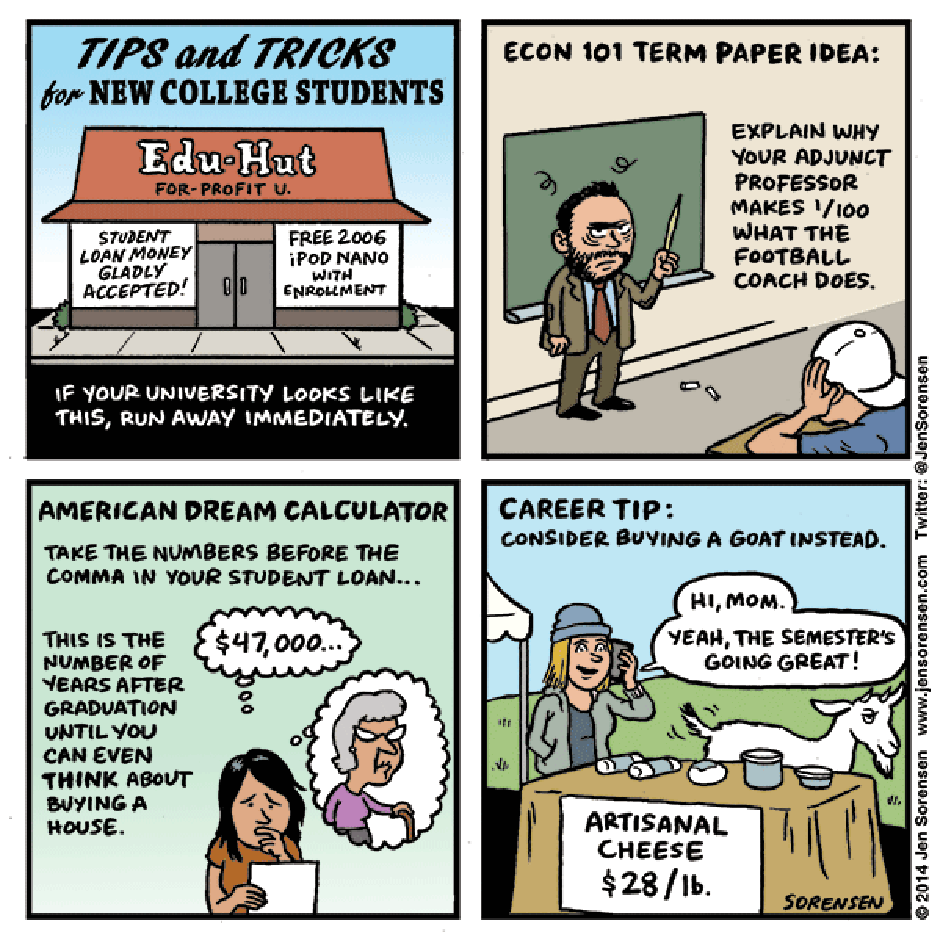 Jen Sorensen is a nationally-syndicated political cartoonist whose work has appeared in The Progressive, The Nation, Daily Kos, Austin Chronicle, NPR, Ms., Politico, and many other publications. The recipient of the 2014 Herblock Prize and a 2013 Robert F. Kennedy Journalism Award, she tweets at @JenSorensen.
This piece was reprinted by EmpathyEducates with permission. We thank the Artist, Jen Sorensen for her kindness, acute observations, daring, or is it delightful drawings, and what we believe evokes vital conversations.