The World is Flat — The Screen
Who says the world isn't flat? Sometimes I do miss the third dimension, though, with all those smells and tactile sensations.
By Jen Sorensen | Originally Published at
Jen Sorensen.
February 9, 2015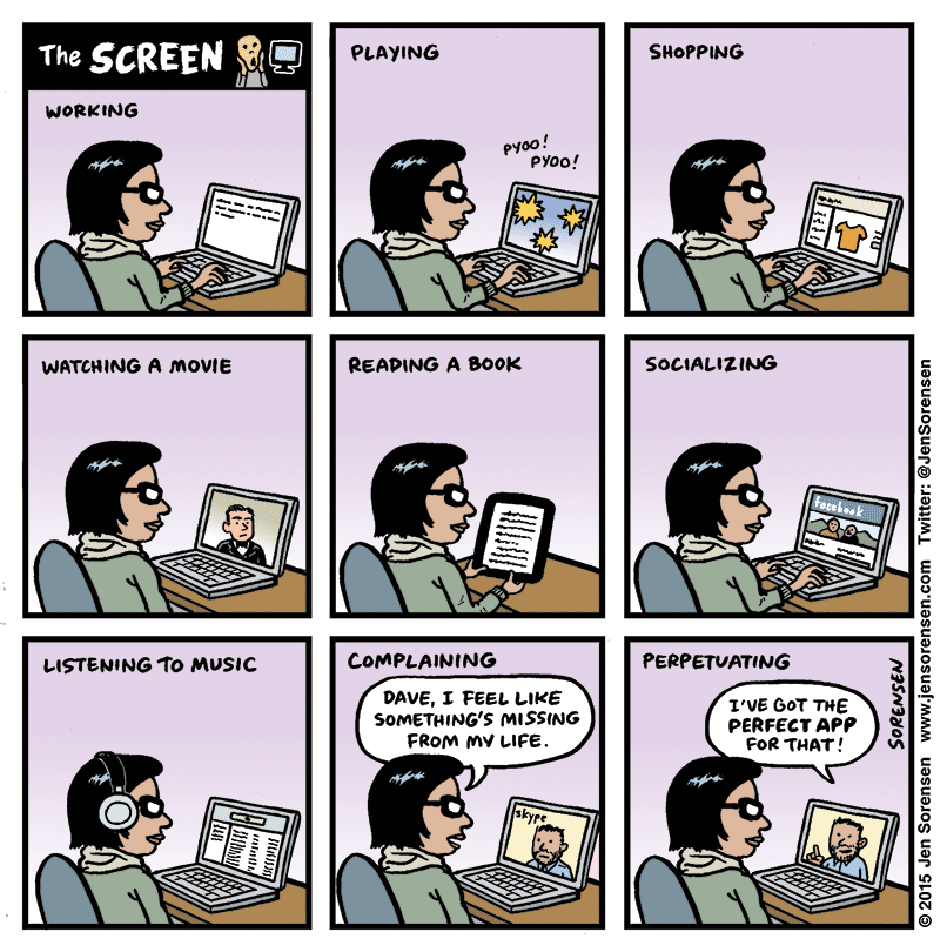 Jen Sorensen is a nationally-syndicated political cartoonist whose work has appeared in The Progressive, The Nation, Daily Kos, Austin Chronicle, NPR, Ms., Politico, and many other publications. The recipient of the 2014 Herblock Prize and a 2013 Robert F. Kennedy Journalism Award, she tweets at @JenSorensen.
This piece was reprinted by EmpathyEducates with permission. We thank the Artist, Jen Sorensen for her kindness, acute observations, daring or is it delightful drawings, and what we believe evokes vital conversations.